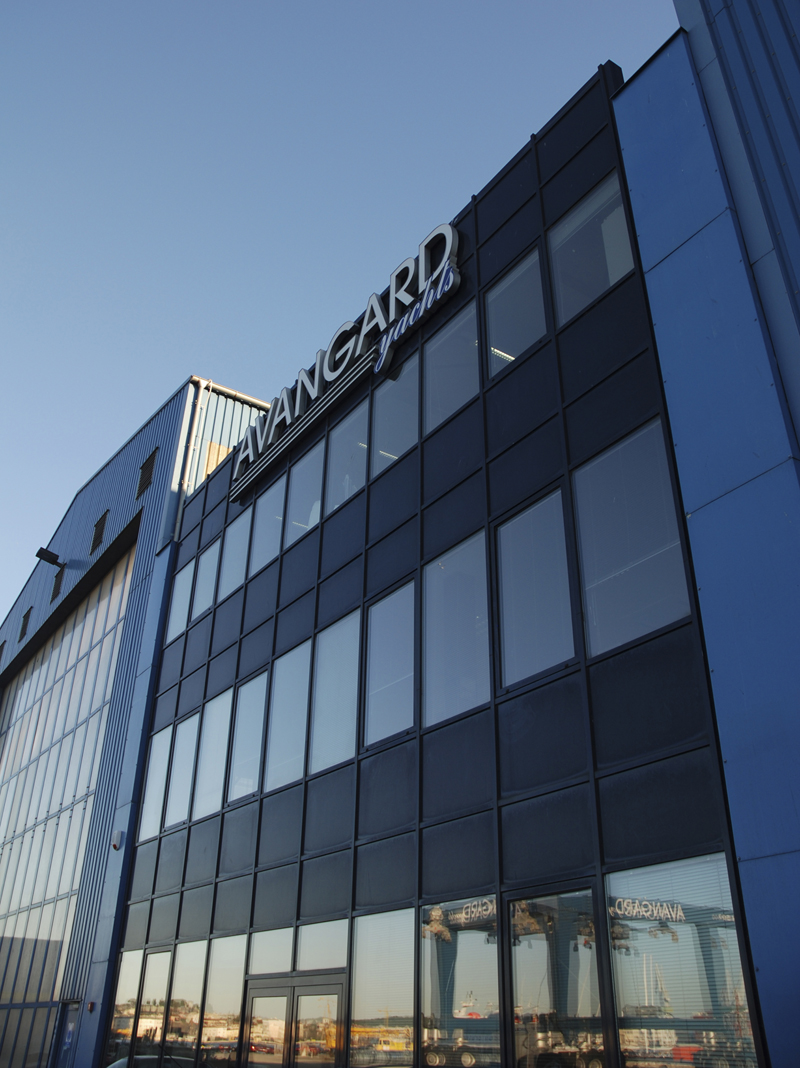 A heated and ventilated building shed of 58,7mx17m, with a 10t overhead crane. A paint shed of 52,4m x 17m featuring precise temperature, humidity and air flow control.
For the superb quality work that is performed in this space, the shed is completely clad in white with 1200 lux of light installed. Special care is taken for lifting and launching of yachts using an U-shaped floating dock with two ramps, over which a 500t travel-lift is loaded.


AVANGARD SHIPYARDS d.d. has approximately 1000m2 of workshops:

» Fully equipped carpenter workshop with 5x4m spray cabin for production and varnishing of high quality furniture
» Complete pipe shop for producing pipelines for all pipe materials
» Approximately 4000 m2 of outside area with a concrete surface
» It also has 200m of pier for 7m draft vessels with shore connections and water supply


AVANGARD SHIPYARDS d.d. offers:

» Custom new construction of high quality motor and sailing yachts in steel and aluminium (20 – 50m)
» General refit, repair, conversion and restoration of yachts (15 – 50m)
» Computer based naval architecture (3D), mechanical and electrical engineering services
» Shed "A" of 58,7 x 17m x 12m for general yacht building work, fully equipped with cranes, heating, ventilation
» Shed "B" of 52,4m x 17m x12m full-featured paint shed with controlled environment and temperature control
» 1000m2 of all relevant workshops
» 4000m2 of outside area with concrete surface
» 566m2 of new office space
» 200m of deep draft (min 7m) dock sides with power and water supplies
» 200t Travel Lift
» 500t Travel-Lift
» Floating dock to accommodate yachts up to 50m
» Location in a well-protected part of the port of Pula with full 24h security services and legal status as a free trading zone


Our specialized team & highly educated workers will take care of your boat & all the activities related to the servicing, refit or intervention jobs on your boat. All the jobs are taken care of in a professional & technically high performance way, with the full implementation of our knowledge and experience throughout the complete cycle of works, from receipt to delivery of the vessel. We're at full disposal to our clients, either owners or their representatives.
You can completely rely on us, on our employees & management staff. Organization of departments is on high level and all the production employees are guided by experts. We have an enviable reference list which testifies to our professional and efficient performance in executing assignments.